BlueStylus Automated PACER
Low price point. High technology.
Customized for Attorneys Like You.
Automated PACER
Only $35 per attorney
Designed with today's busy attorneys in mind, BlueStylus Automated PACER has just the right features you need to be more productive, and profitable, in the office and on the go.
Automatically download your ECF documents

& receive notifications to keep you moving

Secure document storage

provides peace of mind as well as anytime, anywhere access, organization and management, all in one secure location–the cloud

Real-time document collaboration

provides visibility and accessibility to important case-based documents
"The difference is being web-based. It gives me flexibility. I can conduct business anytime, anywhere."
– Andrew Suhar, Attorney & Trustee
Features
Secure Document Management, Storage & Access:
BlueStylus Collaborative allows you to share documents securely with clients, and provides a checklist-based document collection system for required documents. Through a simple invitation model, your clients can easily register and access shared documents securely. BlueStylus support offers end-to-end assistance to your customers so that your time can be focused on other matters.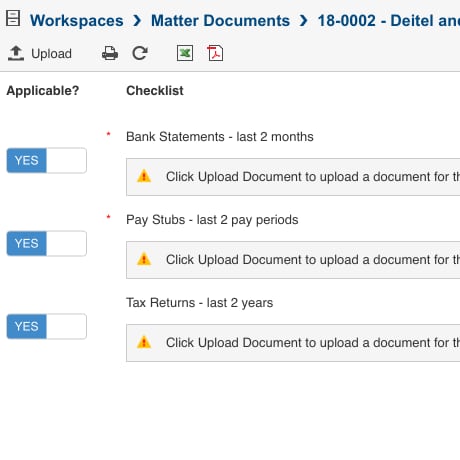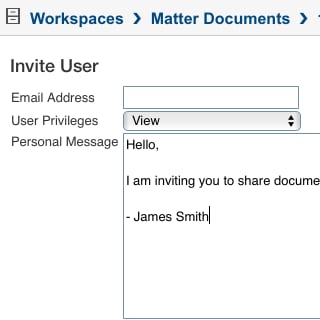 Share Documents Seamlessly:
Simply select a document or the parent folder, click share and enter email addresses for users you wish to share documents with, update the message to the recipient and let BlueStylus Collaborative do the rest.
Microsoft Word Plugin to save documents to BlueStylus Collaborative
Microsoft Outlook Plugin to save emails to BlueStylus Collaborative
Folder structure to easily organize documents
Drag and Drop functionality so multiple documents can be batched and uploaded at one time
Collect Documents Securely:
The BlueStylus Collaborative secure document collection system alerts your clients to upload necessary documents. Simply create a checklist of the required documents. Send an invitation to your client, and let BlueStylus Collaborative do the rest.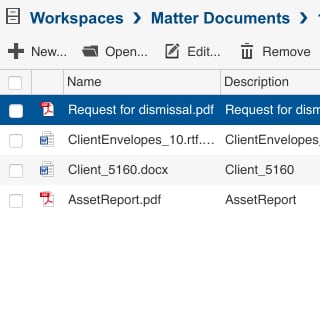 Access Docs-On-The-Go™:
Whether in the office, at home, or on the beach, BlueStylus Collaborative supports all mobile platforms, giving you quick and secure access to your documents as they are downloaded.
BlueStylus Mobile App for Mobile Office Management:
Get the BlueStylus app for Apple or Android and work from anywhere – on your laptop, tablet or mobile phone. With the app you can:
Keep track of appointments
Stay current on case updates
Accurately track time and expenses on-the-go
Gather, store and share client documents securely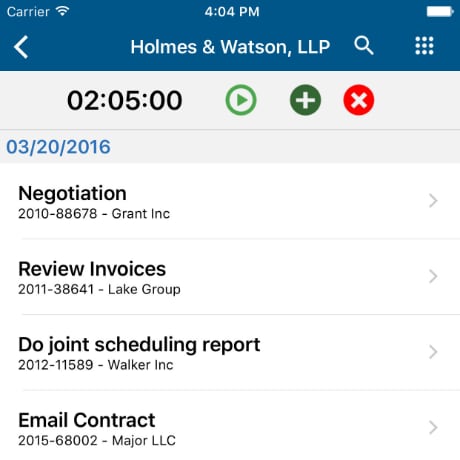 Automated PACER Downloads:
Integration with PACER allows BlueStylus to download dockets, court filings, and other case documents from all approved federal judiciary electronic public access programs (PACER, CM/ECF and the Case Locator). Sources include district, appellate and bankruptcy courts, the Judicial Panel on Multidistrict Litigation and the U.S. Federal Claims Courts.
For attorneys practicing in bankruptcy or district court, it is imperative that you can view your cases' ECF documents quickly. Rather than paying staff to download the "one free look" and spend time organizing these documents, BlueStylus automates this task for you. With one low flat fee, the cost of your PACER research is reduced significantly.